The Malta Chamber of Construction Management is pleased to announce a collaboration agreement with Sound Machine Co Ltd.
Through this agreement, the members of the chamber will be able to benefit from the various discounts, on products that Sound Machine Co Ltd will be offering as part of this agreement.
In a short speech during the signing of this agreement, the President of the MCCM, Mr Jesmond Chetcuti, expressed his satisfaction that another company, is appreciating the efforts and hard work our chamber is putting towards the upscaling, not only of its members but also the construction sector in general.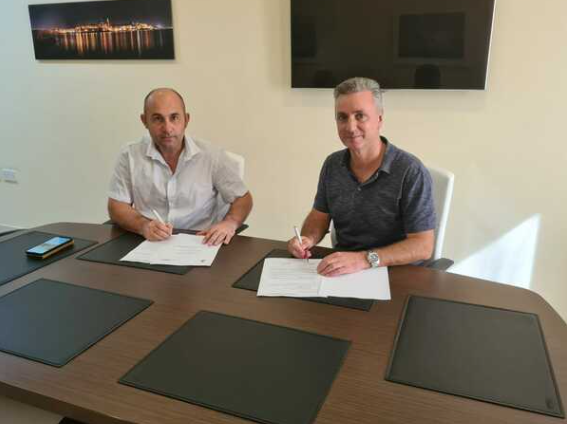 On behalf of Sound Machine, CEO Mr Eman Castagna, expressed his pleasure that through this agreement with MCCM, his company will be supporting a cause of high importance, not only to the members of the MCCM only but for the general public and the local construction industry.
Sound Machine Co Ltd, which are the main and exclusive importers of the global brands, Samsung and Hi Sense will be offering discounts on a number of products sold at their outlets in Birkirkara and Paola.
Products that include Mobile phones, TV`s, Audio, Climate Control, IT, Home Appliances etc
For more information on the products and services offered by Sound Machine Co Ltd, go on the company website: https://soundmachine.com.mt/ or visit one of their outlets.