Our belief is that anyone within the construction management work area should be part of an institution that not only defends their interest but more importantly to keep them informed on what is happening, in relation to the industry, locally and internationally and hence provide the platform for individual development.
A flexible scalable Membership that will vary from fully qualified and shortly warranted Construction Project Managers, Construction Site Managers as well as Associates. The latter is a grade of membership tailored for those experienced managers that for the time being do not have the minimum requirements to be in the first two `tiers`. This flexible approach means that we are making sure that our motto, `Professionalism, Innovation and Quality in Construction Management, reaches every development on the islands.
If you are not yet a member of the Chamber and wish to know more about the benefits and the work the chamber is currently doing, you may contact us through this website or send us an email on info@mccm.org.mt
Statute & 2021-23 Strategy
Statute
The Malta Chamber of Construction Management is governed by a set of rules, regulations and code of ethics. All this information and more can be found within the MCCM Statute. Following months of hard work, this latest revision of the statute is now ready and available to download.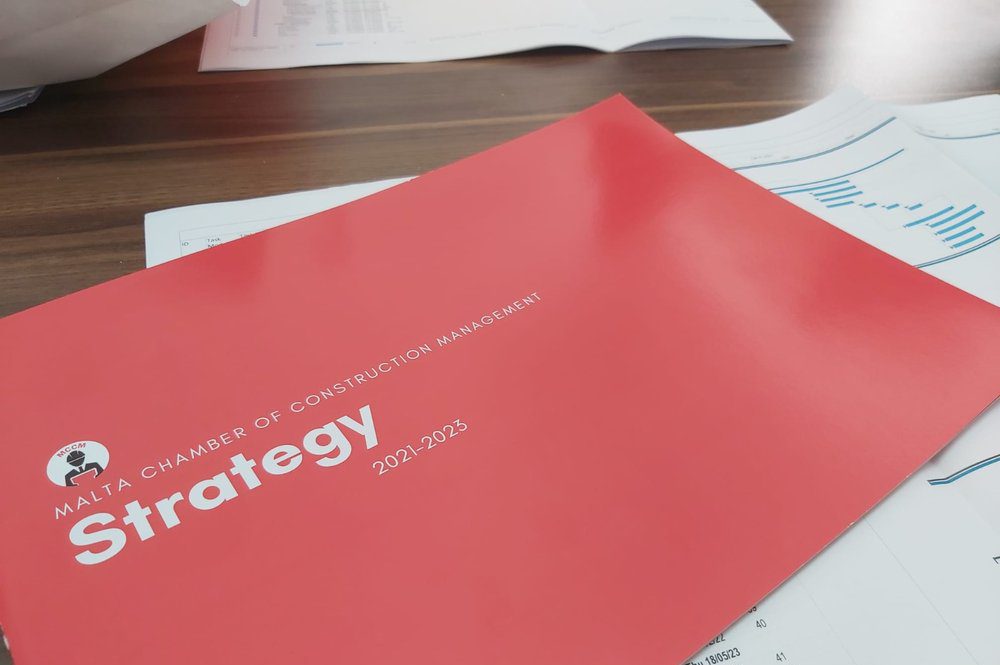 Strategy 2021-2023
Established in the early stages of year 2021, the Malta Chamber of Construction Management (MCCM) with its main objective that to actively contribute towards the upscaling including the modernisation of the local construction industry. Recently, the MCCM launched its strategy 'Malta Chamber of Construction Management Strategy for 2021-2023' providing a road map that outline the initiatives that the chamber will be focusing on along a timeline that shall serve as the foundations for the longer term. We invite you to download this document and understand better the goals and targets our chamber has set for the coming years.
Feel free to get in touch with our council, we are here to be of service.