Mobilising finance is one of the goals agreed to during the 2021 Global Climate Summit also known as COP26, and is the enabler of other established goals, namely to secure global net zero by mid-century and keep 1.5 degrees within reach and adapting to protect communities and natural habitats. Buildings are critical for the transition to a net-zero future, as they are responsible for about 40% of global energy consumption and for about one-third of GHG emissions. Nevertheless, investments in sustainable buildings are still lagging behind their economic potential mainly due to the lack of awareness of the savings that can be generated as well as the additional benefits attributed to these buildings, namely mitigating carbon emissions, and advancing social development and quality of life.
Identifying and unlocking the barriers to investments in green buildings is crucial to support the transformation process towards a low carbon, climate resilient economy. Scaling up finance solutions needed to stimulate further innovation and investments in green buildings will mainly depend on the strong support of the financial sector, supported by national and international policies and effective plans, aimed to develop the market through financial and technical support. Pursuing the enabling policies, regulations and datasets that support and accelerate the scale-up of green financial products is crucial to thrive in this decarbonisation journey.
Understanding the breadth of green buildings and developing innovative financial models is key for financial institutions to support in the process of decarbonising economies. The road ahead is long and anything but easy, as it will require major changes across sectors, industries and stakeholders. It involves a learning curve with financial institutions that are already in the transition zone and others who have fully embraced change and efficiently financing the resources needed to move towards the green economy. Most importantly it requires commitment from everybody, as no one can escape this challenge!
Third Edition Sept/Oct 22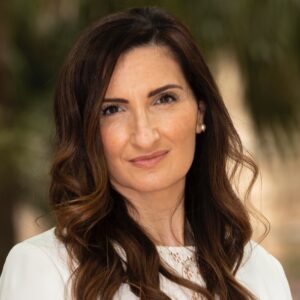 Gabriella Borda
Proficient in GHG Emissions Accounting, Gabriella is the co-founder of Avvena, a boutique consultancy firm specializing in decarbonisation and Greentech solutions. Gabriella continued her studies in Green Energy and Climate Finance with the Berlin School of Economics & Law. She is actively involved in ESG initiatives and she is a visiting lecturer at the university of Malta, delivering courses related to ESG.