In order to combat climate change, the European Green Deal's biodiversity plan for 2030 emphasizes the necessity of safeguarding nature and reversing ecosystem deterioration. The action plan for the initiative includes green infrastructure.
While green infrastructure is used to manage stormwater, it also benefits the community since it reduces overall energy consumption, provides a pleasant environment for users and a sense of belonging, improves air quality, lowers greenhouse gas emissions, increases property value, and extends the life of buildings.
Green infrastructure promotes outdoor activities such as walking, cycling, and other recreational activities on a broad scale. People are encouraged to walk around, stay and spend time in environments that are pleasant and where people feel they belong.
Green roofs and walls are a means of re-establishing the connection between nature and the city. They are an essential tool in achieving zero emissions from greenhouse gases by 2050. The University of Malta has been conducting research in the area of green roofs to create a baseline study about green roof construction and their performance in Malta. 
Green buildings can increase user comfort by eliminating drafts, minimizing floor-to-ceiling temperature stratification, managing noise, enhancing indoor air quality, and providing daylighting and views. This is true for both home and commercial applications. Individuals who operate in such an atmosphere typically benefit psychologically from knowing that they have influence over their surroundings.
Even if a facility is planned or upgraded for high performance, it will not stay that way unless it is managed actively. This emphasizes the necessity of public education. Monitoring, maintaining, and enhancing building operations is an important part of its life cycle. Continuous commissioning, which differs from commissioning, can accomplish this. Commissioning is the process of ensuring that building systems are installed and run to give the owner's desired performance, with a primary focus on restoring the building's operations to their original design intent. On the other hand, continuous commissioning focuses on improving the operation and control of building systems. 
As experts and as a government, it is consequently our responsibility to set an example and communicate our knowledge on the subject.
Second Edition June/July 2022
Sustainability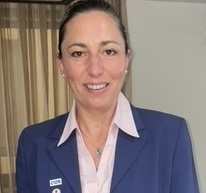 Chantal is a freelance interior designer and chartered project manager. She read a master's degree in architecture environmental and energy studies