Cities have been created by mankind and they may be classified, as Rogers has stated, as the natural habitat of modern societies. The planning, design, building and, operating of such cities have resulted in the greatest destruction of nature. Alas, but cities are also disappointing since they do not fully provide an environment where society's wellbeing is on the pinnacle. The following are different urban regeneration tools with the aim to improve our urban environments.
Sustainable Urban regeneration addresses the physical environment where an improved built environment is considered; quality of life that includes the physical living conditions, cultural activities, or facilities; social welfare where it ensures that basic social services are available, an economic vision where the economic aspect with regards to employment and the opportunity of economic investment is accessible.
Green urbanism seeks to redesign existing urban areas and encourages brownfield land development in order to reduce the ecological footprint, acknowledge the environmental impact, conserve green spaces whilst promoting a zero-carbon – zero-waste society. All these factors contribute to social wellbeing with a high-quality life.
Biophilic urbanism is a fairly new approach where natural systems are integrated into the fabric of cities. By integrating nature within the built environment, it seeks to achieve the benefits of contact between people and nature.
Resilient urbanism is a different approach to the above. It develops capacities with the aim to prepare cities to absorb future stresses on their socio-economic and environmental structures. It, therefore, supports dense mixed societies that diversify in use and users building types and public spaces by also promoting pedestrian priority, conserving and enhancing vibrant places and the community's identity, enhancing the health of natural systems, and developing energy-efficient buildings with reduced environmental impact.
I have briefly outlined the four different approaches to urban regeneration. I believe that neither is independent of the other nor are they completely overlapped but they are complimentary and a strategy to incorporate all frameworks is worth delving into. 
First Edition March/April 2022
Sustainability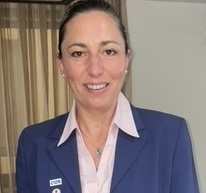 Chantal is a freelance interior designer and chartered project manager. She read a master's degree in architecture environmental and energy studies