The worst thing you can do when it comes to safety is to have a false sense of security. When you believe a piece of equipment is safeguarding you, you could unintentionally take additional risks because you believed you had no protection at all. We see it all the time: a body harness that isn't fitted properly, a railing that isn't secure, a respirator that isn't adjusted for the user's face. These are just a few examples, but there are countless others out there.
While this is a risky phenomenon regardless of the hazard that is supposed to be reduced, it is more fatal when it comes to fall prevention. One misstep could cost your life if you are not properly protected. So, have you been trained how to use your safety harness properly?
To do this, it is necessary to first define fall protection briefly. Usually, when you are told that a harness is required, you automatically refer to it as being "tied-off" (intrabat) is just one way of achieving fall protection. Actually, there are two types of harnesses for fall protection: firstly, fall arrest – a term used for when somebody 'falls from height' and the fall is 'arrested' before hitting the ground and secondly, fall restraint is the term used for when somebody is restricted from reaching the fall hazard – thus restrained from reaching the edge.
When using a fall arrest system, the first thing you, as a worker, are going to do is put on your harness. There is a lot of room for mistakes here. If you never worn a harness before or have not been trained in the proper way of using one might pick one up, stare at the jumble of straps and buckles, and feel completely lost. Maybe you will ask for help, but it's likely you will struggle through, do your best to put the harness on, and get it completely wrong. This leaves you dangerously unprotected.
You MUST be trained in the proper use of the fall protection you will be using, as well as the fall hazards you will face. How often we see construction workers with 'worn out' harness, with the leg straps dangling a foot below their groin? Or a D-ring either at the small of a workers back or being pulled over to the side? How often are buckles not buckled? A loose chest strap could allow you to slide out of your harness if you fall head-first.
If you have selected the proper lanyard, is it attached properly? What do tie-off to? Will any pipe, do as an anchor point? Anchorages used for attachment of personal fall arrest equipment shall be capable of supporting at least 2,250 kgs (22.2kN). Do you have enough fall clearance meaning that if you fall, you don't hit the ground?…or swing from side to side hitting horizontal structures? And rescue plans?
If you are unaware of these safety precautions, you are  in grave risk.
Third Edition (Sept/Oct 2022)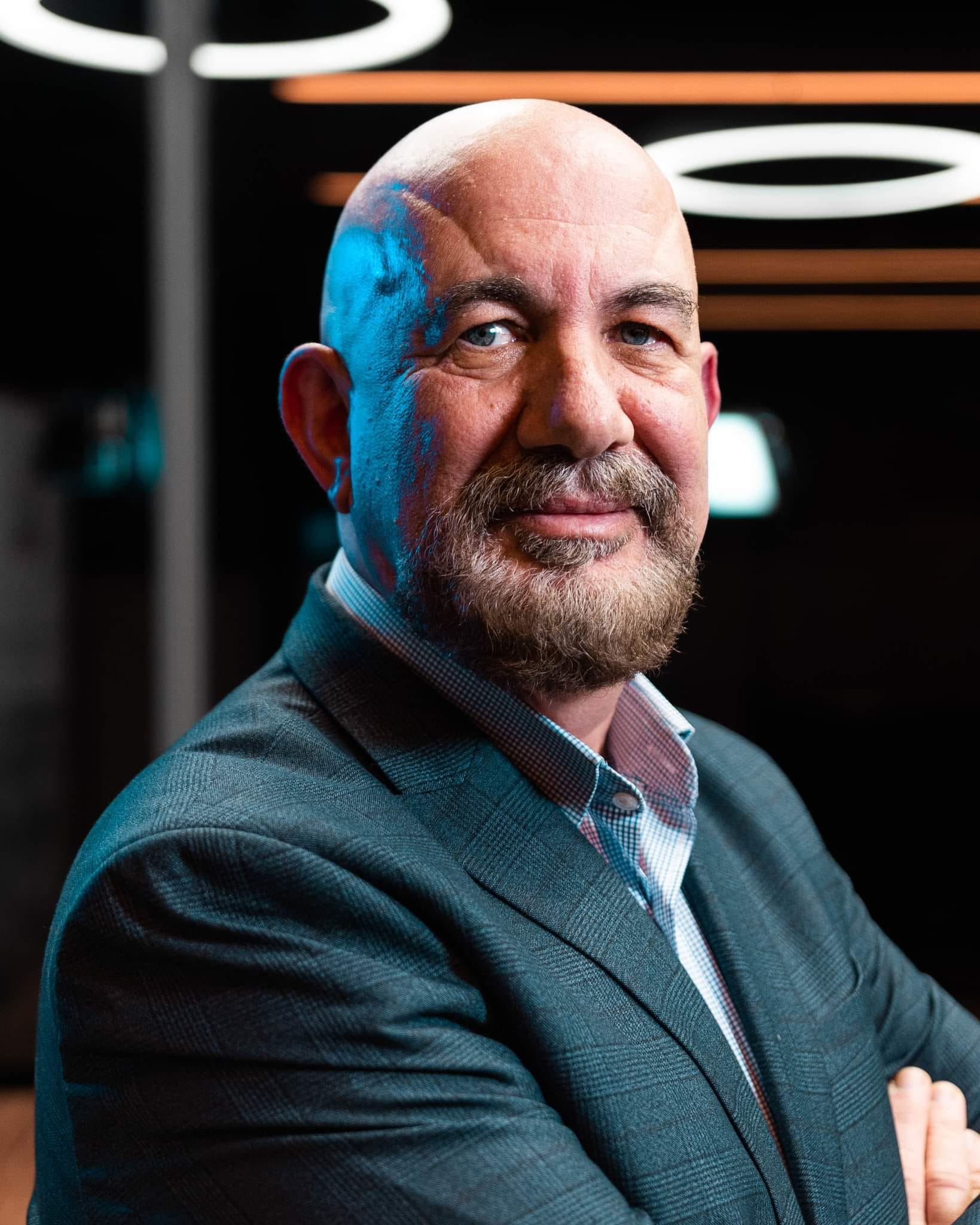 Michael Spiteri
With over 25 years of safety experience, Michael is an accredited occupational health and safety competent person. He has seen and experienced the challenges faced by the building and manufacturing industries, port operations and service providers. – where his knowledge, experience and expertise in the field of event health & safety is un-paralleled. He has devised and written a number of training courses aimed specifically for the building industry and these courses have provided industry professionals with the necessary knowledge to confidently dispense their duties with both moral and legislative compliance. Michael is graduated in Social Studies and Industrial Relations . He is currently a training instructor at BICC.